Locally Made
With a corporate office in Stafford, TX and two plant facilities nearby Leedo is excellent resource for American made cabinets.
Forward Thinking
Market innovators both in product finishes for cabinets and home grown technology used for order tracking.
Problem Solvers
With our extensive experience in the industry Leedo has seasoned problems solvers ready to tackle a challenge.
Customer Support
With a dedicated customer service department you can  speak to a live professional with questions you have.
Leedo History
Leedo was founded in 1971 by Leon and Doris Levinthal to supply Houston's booming apartment construction market during a period when Houston's population was growing by 1,000 people per day. In 1981, Vic Samuels purchased the company. More than 30 years later, Samuels remains the majority owner, and Leedo remains committed to meeting the needs of our customers.
Leedo produces more than 600,000 cabinets per year and operate two factories west of Houston, Texas, where we make traditional face-frame cabinets and European-style frameless cabinets with high volume production runs. Our low manufacturing cost structure allows us to invest in customer service and still offer competitive prices.
Leedo Dedication
Leedo is dedicated to making our customers successful, both in the short term and the long term. Our dedication to customer service goes hand-in-hand with our long term perspective on the industry. We expect to provide cabinets to builders and distributors for decades to come, and that conviction guides how we treat our customers. Our commitment to this marketplace supports continued investments in quality products and a daily commitment to improving our management processes.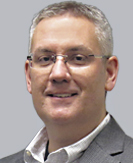 David Mullis
President
David Mullis joined the Leedo team in December of 2013. As President of the company he is responsible for overseeing the overall strategy, planning, and execution concerning the Business' goals. He has extensive experience in the woodworking industry. He began his career as a supervisor in the furniture industry, and rose through the ranks to become worldwide VP of Hardwood Flooring Manufacturing for Armstrong. There he was responsible for managing 9 manufacturing facilities in the United States and China. During his tenure, David served five years as Vice President of Armstrong's Cabinet Division. His formal education includes a Bachelor of Science in Furniture Manufacturing and Management from North Carolina State University. David enjoys watching his two sons compete in high school football and collegiate baseball with his wife, Kellie.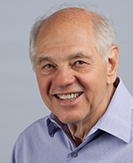 Vic Samuels
Controlling Shareholder
Vic purchased Leedo in 1981, and he remains the majority stockholder today. In addition to his long-standing leadership at Leedo, Vic has had ownership stakes and senior management roles in more than ten other companies, including Victory Packaging and Foundation Surgery Affiliates. Vic graduated from Brandeis University and Reed College. He was an Ernst and Young Entrepreneur of the Year in 2007. In addition to his prolific business life, Vic and his wife Barbara are extraordinarily engaged at the leadership level in many volunteer and nonprofit organizations across Houston.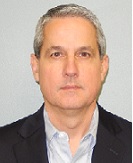 Barney Knight
Vice President of Business Services
Barney has been with Leedo since 2009. As Vice President of Business Services, his department is responsible for installer administration, contract management, credit, collections, cash application, billing and accounts reconciliations to name a few. Barney graduated from The University of Texas at Austin with a B.A. and B.B.A. Barney is a family man and spends most of his free time with his wife and three daughters.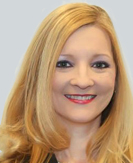 Glenda Mussell
Vice President of Human Resources
Glenda Mussell joined the Leedo team as Vice President of Human Resources in 2015. Glenda brings with her over 15 years of experience in the industry and was the Human Resource Director for ACProducts Inc. and formerly Human Resources Manager for Armstrong Cabinet Products. Glenda has proven abilities in design, development and deployment of human resource strategies and initiatives.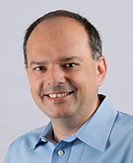 Darryl Preen
Chief Information Officer
Darryl joined the Leedo team in 2003. He has been involved in the expansion of technology into all aspects of our business, and he strives to integrate IT functions into the business units processes. Darryl hails from South Africa where he obtained a Bachelor of Science in computer science from University of Natal Durban and an MBA from the University of South Africa. He enjoys traveling and looks forward to taking his son on some interesting trips around the world.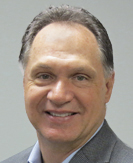 Randy Bailey
Executive Vice President, Sales and Installation
Randy joined the Leedo team in January of 2016 as the VP of Business Development. He has been involved in the expansion of Leedo's distributor program, expanding the single family division, and all aspects of business development for the company. Randy has a degree in business and brings to Leedo more than 30 years in the cabinet industry. He is a Dallas native and in his spare time he enjoys watching sports with his friends and family.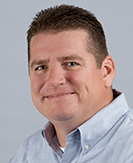 Rodney Robinson
Vice President of Multifamily Sales and Installation
Rodney joined Leedo in 2004. After a long career in the industrial coating industry, Rodney quickly gained knowledge of Leedo's product specifications, customer project requirements and architectural drawings, propelling him from an account manager to a sales team leader. Rodney holds a business degree from the University of Houston, where he was also a member of the golf team. He still enjoys spending time outdoors, especially with his son.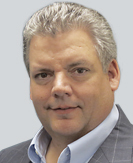 Mike Katsoulis
Vice President, Business Development for Distribution
Mike Katsoulis began his career at Leedo as the Vice President of Single Family & Distribution Sales in 2015. He has more than twenty years of experience in the industry and most recently held the position of Central Regional Manager with ACProducts and District Manager with Armstrong. With his vast background in sales operations, Mike has a proven reputation of facilitating long term business relationships with customers and business leaders